About
During my career I have worked alongside many established and respected Master Thatchers and established a successful partnership business based in Surrey. This has enabled me to work throughout the country as well a on TV projects, film sets and exhibition work. I have extensive experience thatching a large spectrum of domestic roofs from Grade Listed properties to large new builds, using the highest quality materials and craftsmanship. After relocating back to Lincolnshire, my home county, I am proud to become your local Thatcher.
The design and quality of the work was superb. Our roof looks like new again but with a much better designed ridge. The job was completed ahead of schedule and taking into account the high quality of the work the price was reasonable.
Covering all of Lincolnshire and surrounding counties including Nottinghamshire, Leistershire and Cambridgeshire.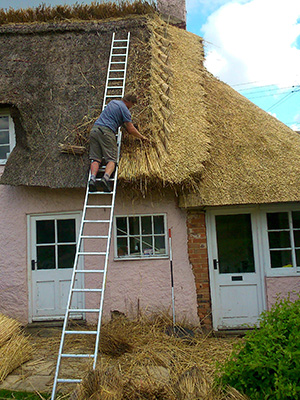 I enjoy working with all materials specialising in Norfolk reed, Norfolk sedge, continental reed, combed wheat reed and longstraw. Only the highest quality materials will be used on your property ensuring longevity and aesthetic elegance.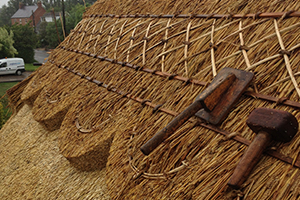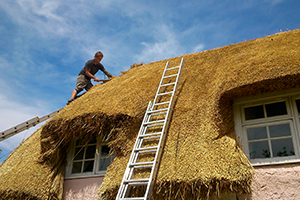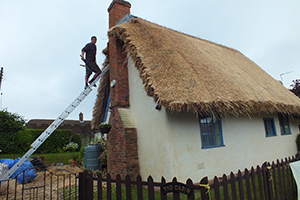 Very many thanks for an excellent job! Anne and I are very grateful for all your effort and hard work, very much appreciated. Fantastic!!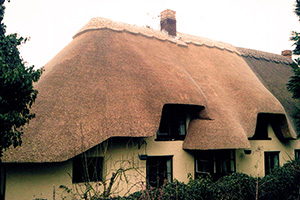 I am a proud member of the National Society of Master, the East Midlands Master Thatchers Association and a registered Thatchsayf sprayer through The Thatching Advisory Services.
The use of fire resistant's and precautions have largely increased within thatching over the years and I will gladly answer any questions or queries you have on making your thatched home up to date with current regulations.
Should you require a pre-purchase survey, free no obligation quote or general advice on all aspects of thatching I am fully qualified and insured and pleased to offer my services…no job is too small.
I do hope you find this website both interesting and useful, and for any further information please feel free to contact me.